What is an Element wallet and why is it important?

Your Element wallet is vital to the Element Ecosystem. Without a wallet, you cannot store and send your ELEMENT digital rewards and other tokens. Also, if you are a node owner, you need an Element wallet in order to store the rewards earned from your node.


How to Set Up an Element Wallet
STEP 1 — Create an Element account
First, make sure you have an Element account set up. Navigate to app.elementunited.com/signup if you have not created an account yet.
STEP 2 — Log In
Go to app.elementunited.com and log in OR log in by clicking the login button from the Element homepage, elementunited.com.
STEP 3 — Select Wallet from the left navigation bar and click on the Set Up My Wallet button.

STEP 4 — Create a Wallet Passcode
Create a password that is different than any of the passwords that you have previously created. This will be the password that you do not normally use.
NOTE: Write this password down on paper. DO NOT take a picture of this OR store it on your phone where it could be accessed and compromised.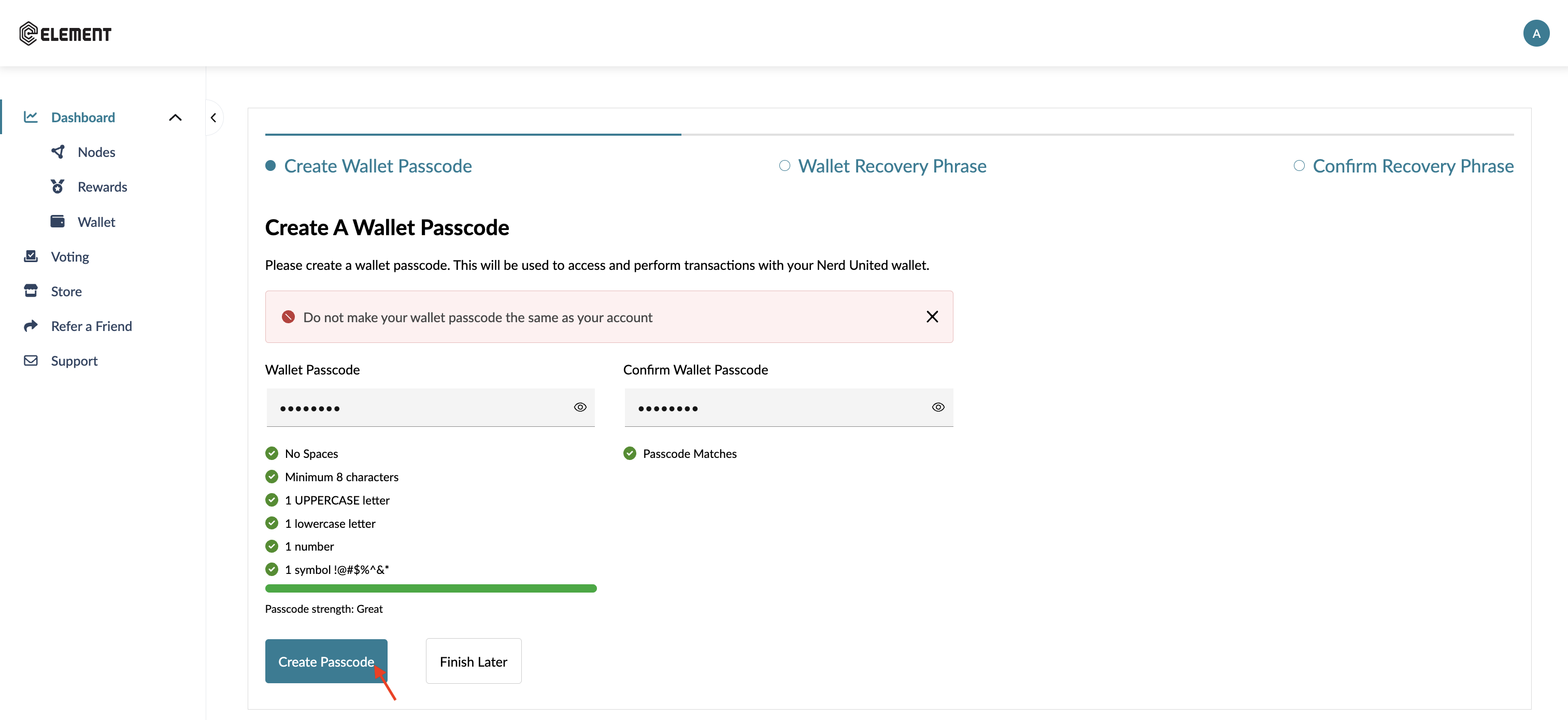 STEP 5 — Write down your Recovery Phrase

NOTE: If in the future you forget your wallet passcode from step 4, your recovery phrase is the ONLY way that you will be able to reset your password. It is important that you WRITE DOWN this phrase and keep it safe.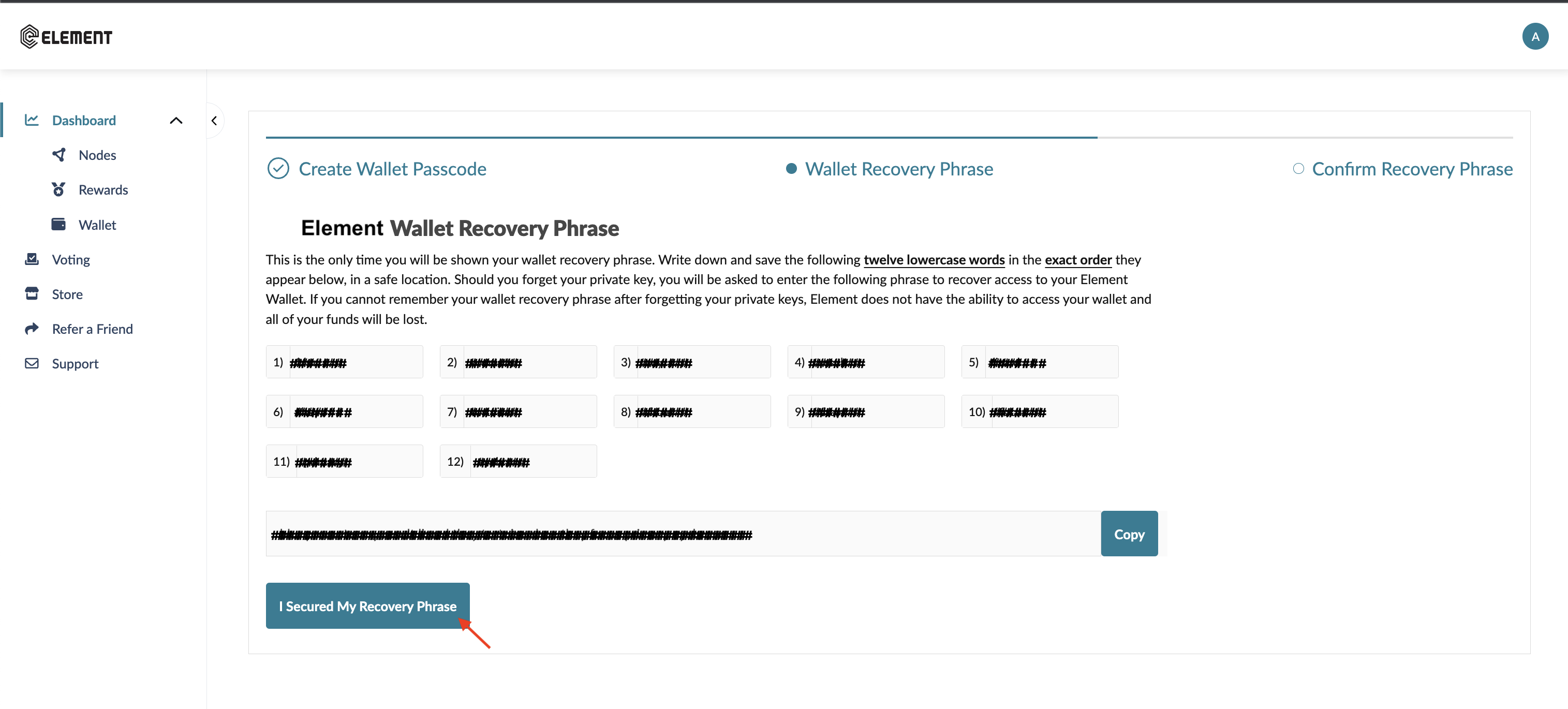 STEP 6 — Click I Secured My Recovery Phrase button and confirm that it is secure.
STEP 7 — Complete the test
You will be asked to recall the words from your recovery phrase in step 5 to ensure that you have written down it down. Type the correct words and the order they appeared in from your list.
STEP 8 — Click Complete. Wallet setup complete!

Congratulations! You now have access to your Element United wallet where your digital rewards will be accounted for and where you can store cryptocurrencies in order to purchase Element swag, NFTs, and nodes.