Two-factor authentication (2FA) is an identity and access management security method that requires two forms of identification to access resources and data. 2FA gives Element United the ability to help safeguard your most vulnerable information.
For Element United accounts, 2FA has been enabled for all accounts and the ability to disable this option is NOT currently available. When logging into your account at app.elementunited.com, an email containing a unique passcode, like the one below, will be automatically generated and sent to the email address connected to your account.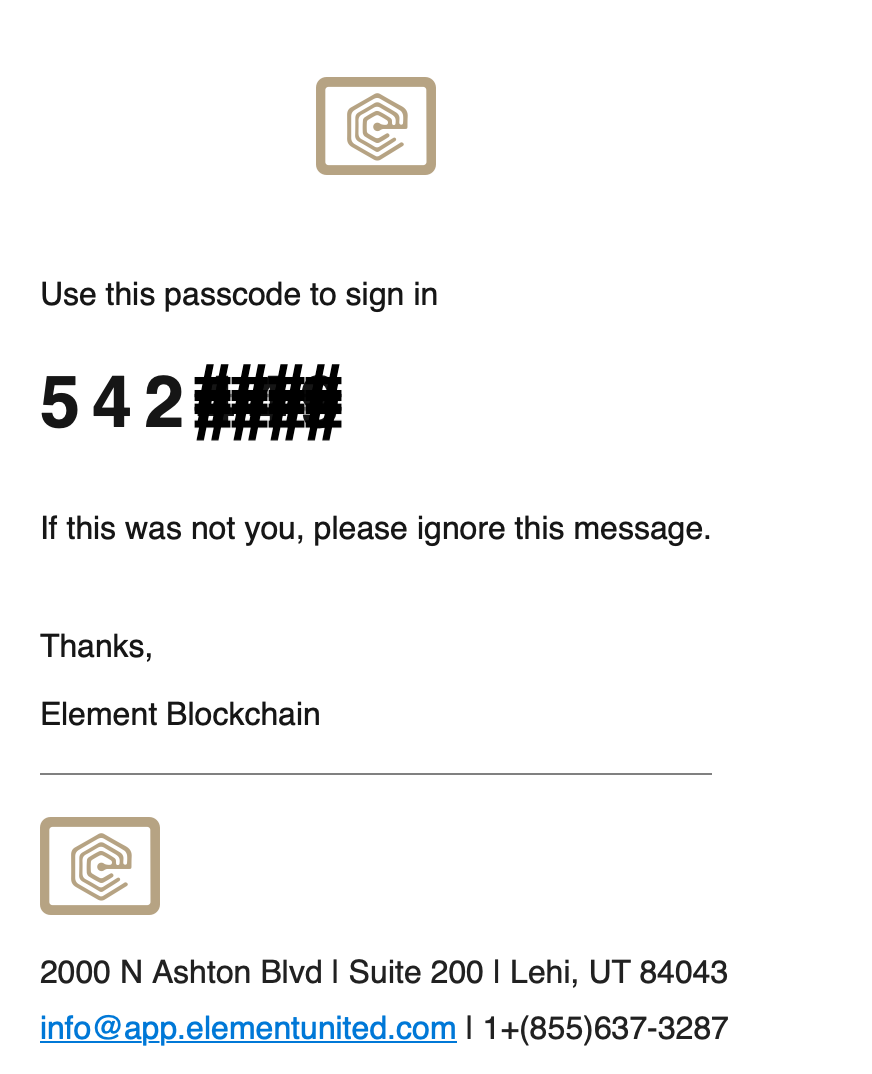 *This passcode is for an example only. Your unique passcode will be found in your email inbox.
Enter your passcode into the prompt correctly and your dashboard will be displayed.